Honda CR-V1.5 VTEC TURBO SR 4WD 5-Door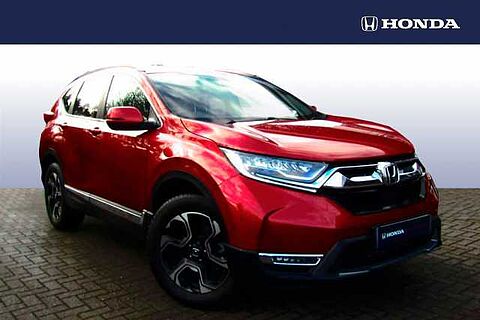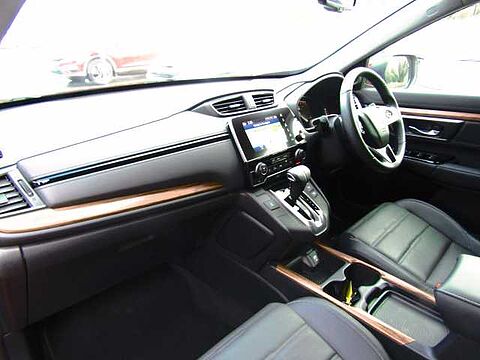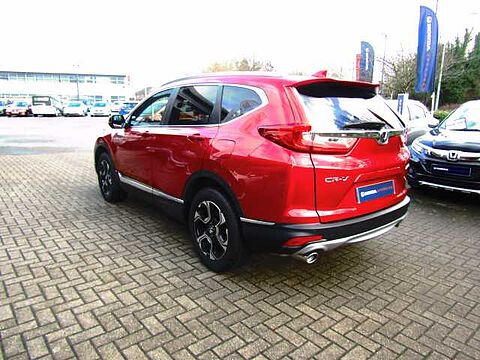 Equipment
| | |
| --- | --- |
| Mileage: | 4,846 mi |
| Registration date: | 01/03/2020 |
| Fuel type: | Petrol |
| Power: | 193 bhp/144 kW |
| Exterior Colour: | Red |
| Transmission: | Automatic |
| Vehicle type: | Used vehicle |
| Doors: | 5 Doors |
| Reg plate: | AY20ODP |
| Interior: | Leather |
| Capacity: | 1,498 cc |
Lane departure warning system
Bluetooth
Metallic
Adaptive cruise control
Lane changing assistant
Automatic air-conditioning
4x front and side airbags
Electric windows
Electric seats
Heated front seats
Alarm device
Cruise control
Suede cushion
Guarantee
Leather
Rain sensor
Keyless Start/Entry
1 gears
LED daytime running lights
ABS
DAB radio
Fog lamp
Servo steering
Centre arm rest
Divided back seats
Rear window wiper
Outside mirror electr.
Multifunctional steering wheel
ISOFIX Child seat fastener
Roof rails
Tinted windows
Heated wing mirror
Immobiliser
Fuel cons. town: 33 mpg
Fuel cons. open road: 46 mpg
Fuel cons. combined: 40 mpg
CO2 emission: 162 g/km
5 doors
7 seats
4x4
Speed limit: 124 mph
Right-hand drive
Economy and emissions
| | |
| --- | --- |
| urban: | 32.8 mpg |
| suburban: | 45.6 mpg |
| combined: | 39.8 mpg |
| CO2 emission: | 162 g/km |
Finance
Honda Finance
Simple, Flexible, Convenient
Ways to finance your Honda, please ask your
dealer for further information or visit
www.honda.co.uk/finance
Dealer
John Banks Honda
Kempson Way
IP32 7AR Bury St Edmunds
United Kingdom
01284 752382
johnbankshonda-burystedmunds.usedcars.honda.co.uk/en
Every effort has been made to ensure the accuracy of the information above, however, errors may occur. Do not rely entirely on this information but check with your dealer about items which may affect your decision to purchase. Please disregard the mileage unless it is verified by an independent mileage search. A mileage check will be carried out by your chosen centre.